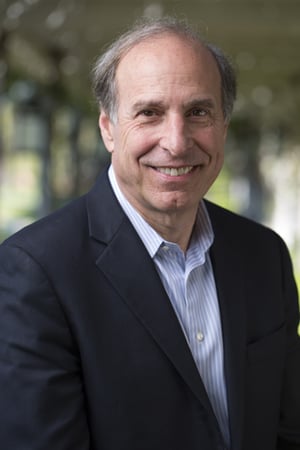 Rod Hochman, M.D., is the president and CEO of Providence St. Joseph Health, a Catholic not-for-profit health system. PSJH has served the Western U.S. for more than 165 years and together include 119,000 caregivers who serve in 51 hospitals, nearly 1,000 clinics and hundreds of programs and services in Alaska, California, Montana, New Mexico, Oregon, Texas and Washington. Under Rod's leadership, Providence St. Joseph Health is transforming health care for the future through digital innovation, population health, mental health, genomics, whole person care and outreach to the poor and vulnerable.
He is the chair elect designate for for the American Hospital Association (AHA), chair of AHA's Regional Policy Board 9 and past chair of the board of trustees for the Catholic Health Association. He is the 2019 recipient of the Gail L. Warden Leadership Excellence Award by the National Center on Healthcare Leadership. He tied for second place in Modern Healthcare's most influential person's in health care ranking in 2018 and was named one of Modern Healthcare's 12 disruptors. He was also named the 2015 Innovator of the Year by Press Ganey and the 2017 Partners in Care Foundation Vision and Excellence in Health Care Leadership Award. Rod is actively involved in Providence Health International and has traveled to Guatemala to strengthen Providence St. Joseph Health's local relationships to continue to improve the health of Guatemalan communities in a sustainable way. He is passionate about drawing on the diverse resources and talents of Providence St. Joseph Health's seven-state health system to touch lives wherever relief, comfort and care are needed most.
Rod served as a clinical fellow in internal medicine at Harvard Medical School and Dartmouth Medical School. In addition, he is a Fellow of the American College of Physicians and a Fellow of the American College of Rheumatology. He received his bachelor's degree and medical degree from Boston University.