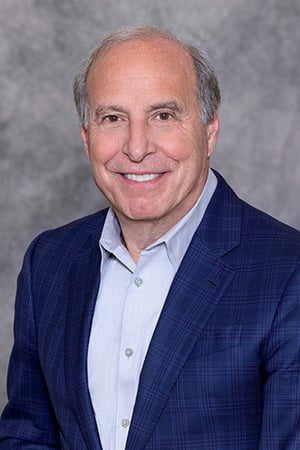 Rod Hochman is president and CEO of Providence, a national, not-for-profit Catholic health system comprising a diverse family of organizations driven by a vision of health for a better world. Believing that health is a human right, Providence is an adamant proponent of deep community partnerships to improve the health and well-being of everyone they serve, especially those who are poor and vulnerable.

The Providence family of organizations employs 117,000 caregivers, including 34,000 physicians and 36,000 nurses. With 51 hospitals, 1,000 clinics, 17 supportive housing locations, senior services and many other health and educational services, Providence serves communities across seven states — Alaska, California, Montana, New Mexico, Oregon, Texas and Washington.

Providence leverages the size and scale of its family of organizations to advance treatments, prevention and solutions. Despite significant challenges facing health care nationally, Providence continued to strengthen its Mission by investing nearly $2.1 billion in community benefit in 2022.

Having treated the first-known COVID-19 hospital patient in the U.S., Providence accelerated research during the pandemic by launching more than 170 COVID-19 studies. In 2021, the Providence Research Network managed 2,500 open-patient trials and enrolled 4,450 patients, all with the goal of saving more lives.

Rod served as chair of the American Hospital Association in 2021 and is a former chair of the AHA's Regional Policy Board 9. He is also a former chair of the Catholic Health Association's board of trustees.

Becker's Healthcare recognized Rod as a 2023 Great Healthcare Leader to Know. In 2021, he was recognized by Modern Healthcare as one of the 50 Most Influential Clinical Executives and one of the 100 Most Influential People in Healthcare.

Rod was a clinical fellow in internal medicine at Harvard Medical School and Dartmouth Medical School. He is a fellow of the American College of Physicians and a fellow of the American College of Rheumatology. Rod received his bachelor's degree and medical degree from Boston University.